Unite your group
Design custom apparel for your business, team or club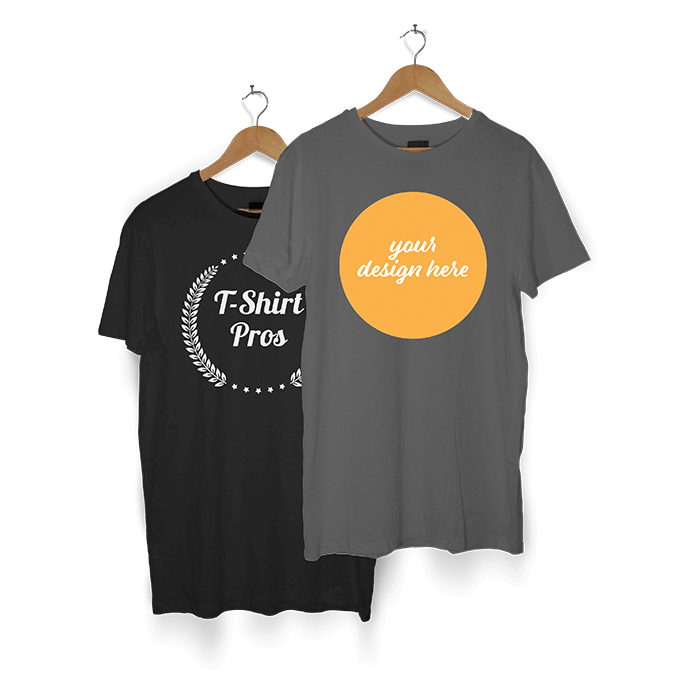 USE OUR SIMPLE TOOL TO START CREATING NOW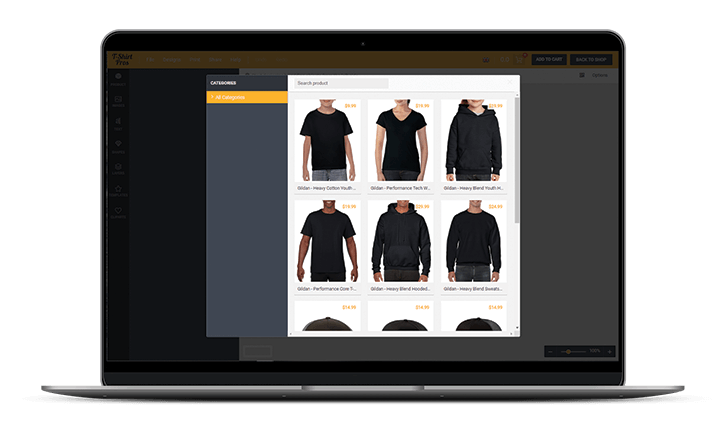 01.
Choose A Product
Face masks, hoodies, hats, bags, mugs and so much more. We don't only print on t-shirts. So, before loading up our printer with a fabulous design, select an article to print on.
With over 35 items to choose from, there are endless possibilities to look original.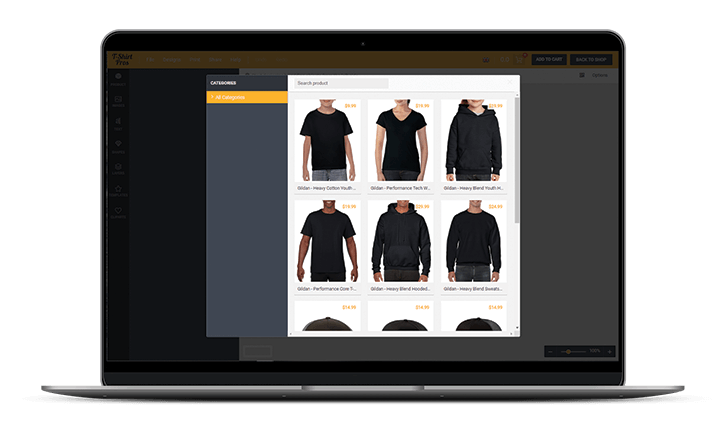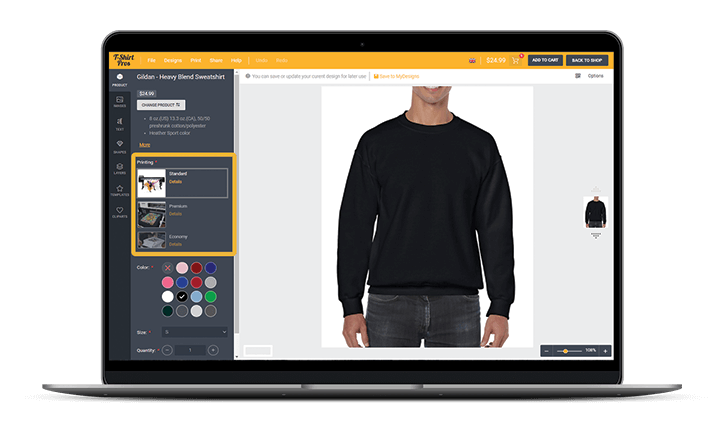 02.
Select Printing Type
There are 3 printing types offered. Each type corresponds to the quality of the finish. If you are looking for something to keep forever, then choose premium. If you want something for single use, select economy. Pick standard if you want something in between.
As the T-Shirt Pros, we will choose the best printing type for your project's budget. We'll mix and match printing types if needed. Our objective is to get you a custom print at the best value possible.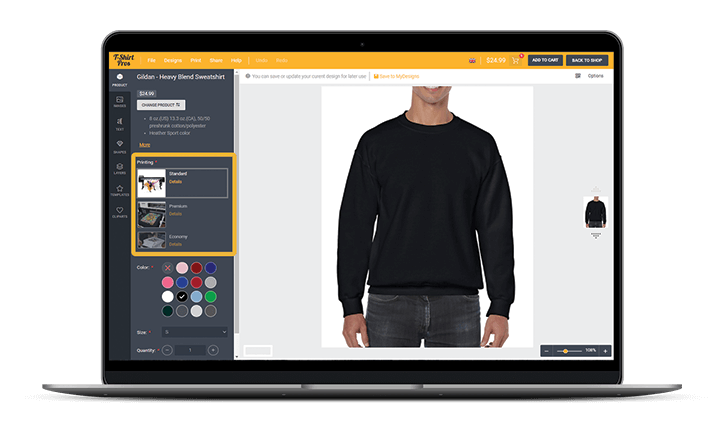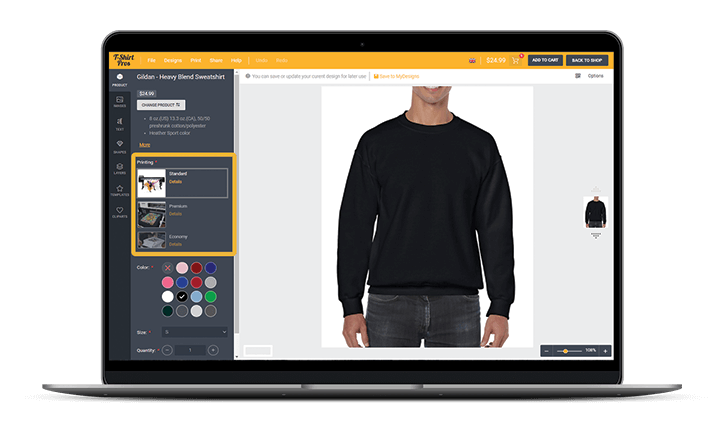 03.
Pick A Design
On the leftmost side of the screen, select the tab corresponding to the different design option available.
This is the creative part, so have a bit of fun. Don't be afraid of making mistakes. Become best friends with the undo button. And, don't be shy to contact us if you have questions.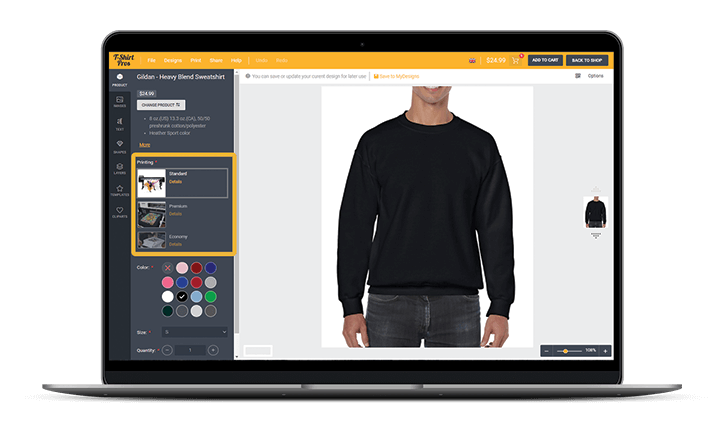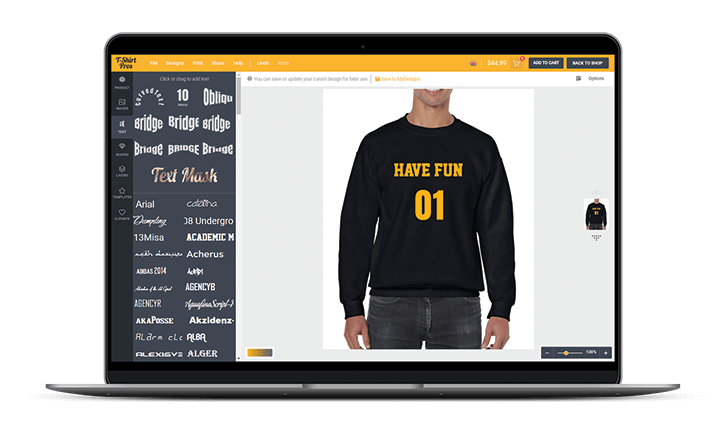 04.
Position Artwork
When you're satisfied with you design, place it exactly where you want. You can put it on the back of the product as well as the front. Just be sure and careful of where you put it because we will recreate it exactly as we see it.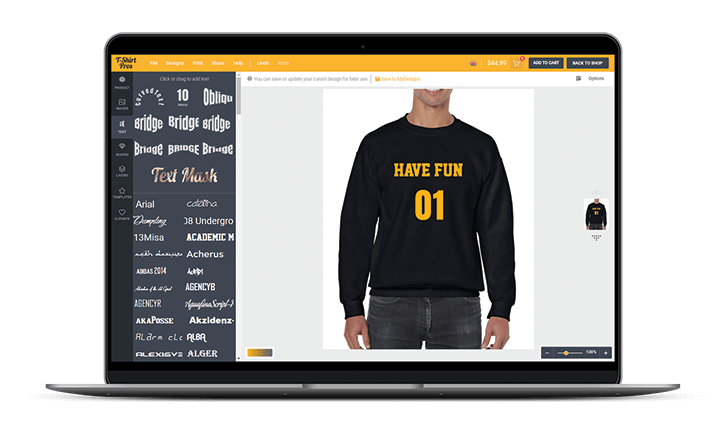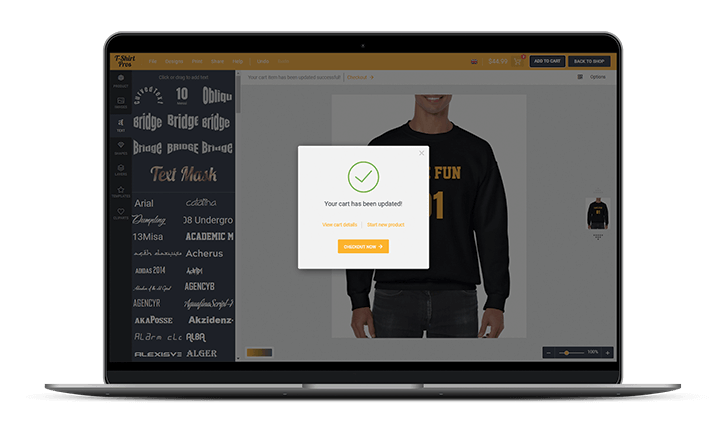 05.
Submit Order
Just a couple more details to be taken care of before checkout is complete. Once you're happy with the design, let us know the quantity you want and how you'll be paying.
With this info, your work is done. Now we'll start printing, packing, and shipping.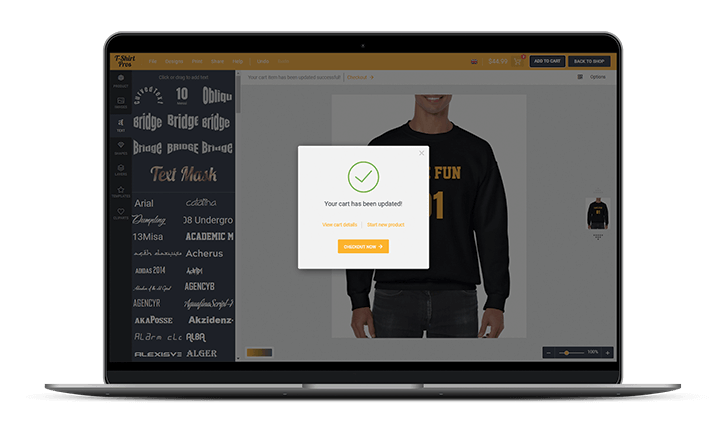 WE LOVE OUR CUSTOMERS AND OUR CUSTOMERS LOVE OUR SERVICE